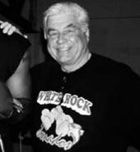 Billy Stanick Bio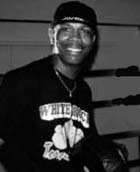 Coach Mike "Showboat" English
Gone but not Forgotten





Check out WRB's Videos
on YouTube!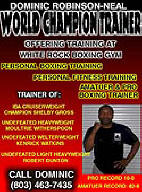 In you have a Leak
Call Stanick!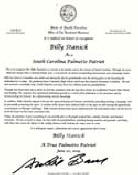 Billy Stanick -South Carolina Palmetto Patriot



White Rock Boxing Gym -Cardio and Abs Boxing Feat
Tessa Meetze: "I remember when lifting felt like it was getting old... that's when I decided to try boxing, to add in to my weeks of training." Check out latest video at the White Rock Boxing Gym....
(JULY 18) The mission of White Rock Boxing shall be to enable South Carolina's athletics and coaches to achieve sustained competitive excellence, develop character, support the sport of boxing and grow Olympic style boxing in our state. *What we do? We foster, develop, promote and coordinate recreational and competitive amateur boxing opportunities for all USA boxing member athletes and supportive participants. Full Story with Brochures!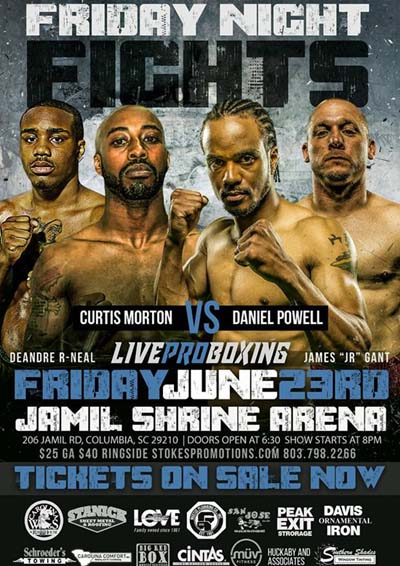 Diana Mirgon Fitness at White Rock Boxing getting in a one hour work out non-stop before her class got to the gym.
Big Boxing Extravaganza at the Jamil Temple in Columbia Promoted by Andrew Stokes Promotions - Featured on card is Daniel "Dangerous" DP Powell and James Gant Jr., out of White Rock Boxing!
On June 23, 2017, a boxing extravaganza will be taking place at the Jamil Temple in Columbia, South Carolina. Daniel "Dangerous" DP Powell, fighting out of White Rock Boxing Gym will be fighting in the main event and his stable mate White Rock boxer James Gant Jr. will be making his pro debut.

Full Story

White Rock Boxing Membership Information
White Rock Boxing offers yearly memberships for $200/year. It's location and 24 hour access to all members makes it super convenient to make time for a workout! If you are not one to work out on your own Coach Gallman offers boxing lessons and I have HIIT and Kickboxing classes for an additional monthly fee. We will also be starting speed and agility clinics this spring for any athlete looking to improve their field or court game. If you sign up for my classes the yearly membership is 50% off! For more information please feel free to DM Billy G. Stanick or myself!
Personal trainer Diana Szymanski Mirgon
"One Day or Day One!" If you are not Meeting your Fitness Goals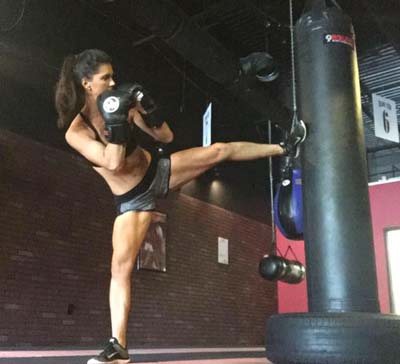 Diana Mirgon's Message: "If you are not meeting your fitness goals, want to sleep better, feel better, lose fat and gain muscle or just want to try something new.....Limited space is still available for classes at White Rock Boxing, which include a combination of HIIT, HIRT, plyometrics and kickboxing. All fitness levels welcome! No prior knowledge of kickboxing required! Modifications available for those with physical restrictions. Monday, Tuesday and Thursday at 8:30am, 9:45am and 5:30pm. Drop ins always welcome! PM me with any questions!"
February 18, 2017
2017 South Carolina Golden Gloves Championship
White Rock Boxing Gym
Diana Szymanski Mirgon
Fitness Trainer at White Rock Boxing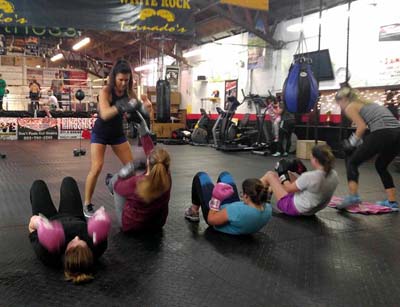 Diana Szymanski Mirgon, Fitness Trainer, offers one-hour classes which consist of HIRT, HIIT and Kickboxing. Diana said, "I use a mixture of low weights and body weight for strength training. Class times are Monday /Tuesday and Thursday at 8:30 a.m., 9:45 a.m, and 5:30 p.m. I also do one on one sessions!"
White Rock Boxing Newsletter
Thank you for your Support of the Upcoming 2017 South Carolina Golden Gloves Championship
January 2, 2017

(JAN 2, 2017) On behalf of White Rock boxing gym I would like to thank you for your support of the upcoming 2017 South Carolina Golden Gloves championship. Your commitment to helping children and young adults and are committed to this is really appreciate it. Your sponsorship in the amount of $500 will be used to help with the production costs of this prestigious annual event each year the White Rock boxing gym continues to advance its mission of providing a safe haven for kids and young adults in a community to Showcase their...Full Details on Newsletter

(NOV 7) White Rock Boxing would like to share the latest photos and videos of some great training going on at the gym! Featured in the photos is Jerry Bell, Boxing Trainer, who was working with a female student at the time. Full Story with videos and photos!

WHITE ROCK BOXING HOODIES
$25.00 (Includes shipping and Handling)
Your can purchase the popular Hoodie Online-Go Here!

To purchase Hoodie online Go Here!
White Rock Boxing is a non-profit organization.
| | | |
| --- | --- | --- |
| | | |
| | | |
| | Welcome to the Official site of the Carolinas Hall of Fame | |
| | | |