Williams "Punishes Quintana

South Carolina's own Paul "The Punisher" Williams (34-1, 25 KOs) recaptured the WBO welterweight title with a first round blistering of Carlos Quintana (25-2, 19 KOs). Williams dropped Quintana twice and finally ended Quintana's reign as champion with strong left hooks.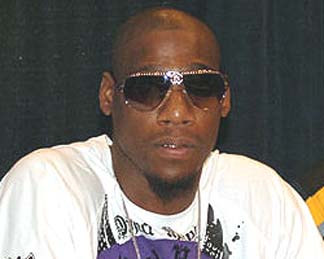 Referee Eddie Claudio immediately stopped the fight at 2:15 of the opening round as it was obvious that Quintana was out on his feet. Williams is glad to be bringing the belt back home. He called out both Miguel Cotto and Antonio Margarito as possible next opponents. Promoter Andrew Stokes traveled to his home state of Connecticut to support his long time friends Paul Williams and Manager George Peterson. Paul has previously trained at the Whiterock Boxing Gym.