The Matrix Stays Undefeated
March 19, 2012


Seventeen year old boxing prodigy De'Andre Robinson-Neal continued his rise up the pro ranks by capturing his third win against Arkansas' Golden Gloves Champion Thomas Gifford. Both fighters entered the ring undefeated, so someone's "0" had to go. After a hard fought four rounds Robinson-Neal walked out of the ring again the victor. De'Andre showed a bunch of intestinal fortitude during the fight. It was evident from the beginning that Gifford was as determined to keep his undefeated record as De'Andre, but in the end he wilted as De'Andre used his superior boxing skills and conditioning to win a fight that ebbed and flowed from the first round to the third. De'Andre took the fight out of the judges hand by winning the fourth round big. His patience and tranquility under pressure showed the maturity he brought with him from a long amateur career.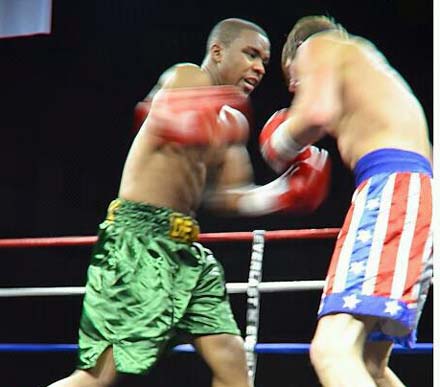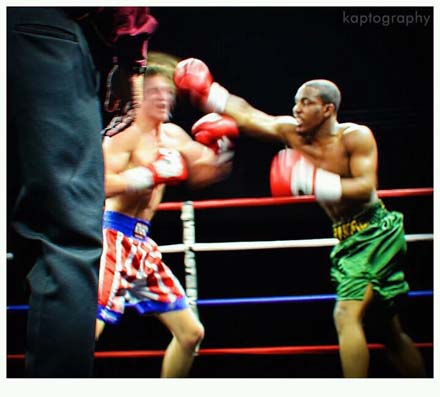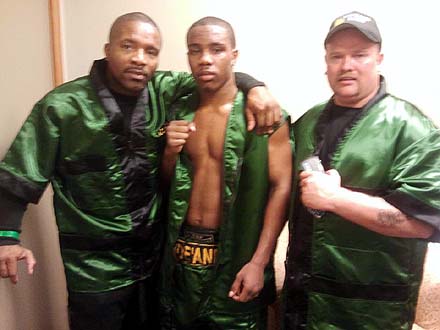 Congratulations De'Andre on a job well done. De'Andre trains at the World famous White Rock Boxing Gym (owner Billy Stanick). He is managed by CRN Management Group (Jerry Caulder, Robina Caulder and Dominic Robinson-Neal). He is trained by his father Dominic Robinson-Neal and promoted by Palmetto Boxing Promotions.