The 2014 SC Golden Gloves was held Saturday, March 15, 2014 hosted by Billy Stanick at the White Rock Boxing Gym. We had an outstanding event with standing room only, and the fans really enjoyed the 16 bouts!
None of this could have taken place without all of the help received from our outstanding volunteers and sponsors. We would like to give a special thanks to Dr. Tom Moore who completed 47 physicals the day of the event!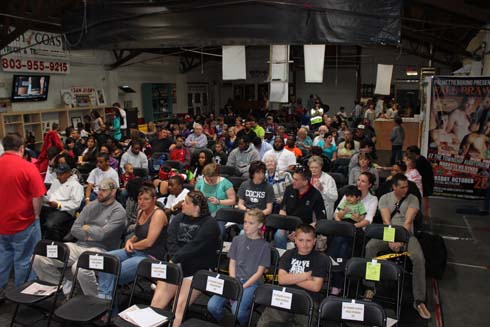 We would also like to thank Natasha Powell, our event photographer, who captured some great photos and memories for all of the fighters. Daniel "DP" Powell, 2 times SC Golden Gloves Champion, 2010 and 2011, and 8-0 as a professional boxer, helped work the corners and helped us prepare the gym for the event.
Special thanks must also be given to the following people who brought this event together:
Bobby Parker and his wife, Jackie Lynn Jernigan matched the bouts for the show, coordinated with all of the participants and really ran boxing side of the event for me! I could not have done this without them.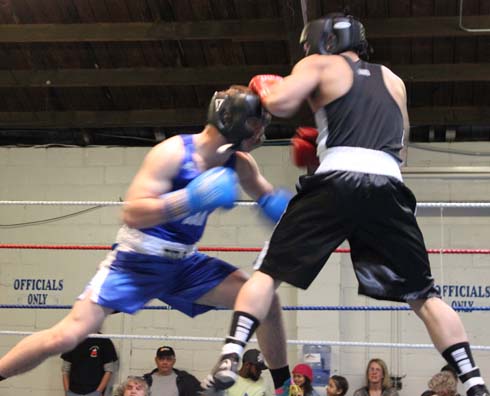 Melissa Kimball provided us with unlimited assistance throughout the event, Melissa's sister, Shawn Darby worked the door and ticket sales, and Heather Hildebrand managed the concessions for us during the event. Jimmy Kokolis, owner of Zorba's at Seven Oaks Shopping Center, donated the pizzas which went like hotcakes, and Bobby Cripps, owner of Kwik Way Convenience Stores, donated the best hot dog chili in town!
Matt Smith and his crew handled all of the parking making it a smooth and seamless process.
And of course, I must thank the USA Boxing Officials who came to preside over the event. USA Boxing officials present were: Nikki Messer, John Henry Lewellen and Teresa Mott!
We cannot thank you all enough for making this the best South Carolina Golden Gloves Championship yet!